Nature
How to go from camping to glamping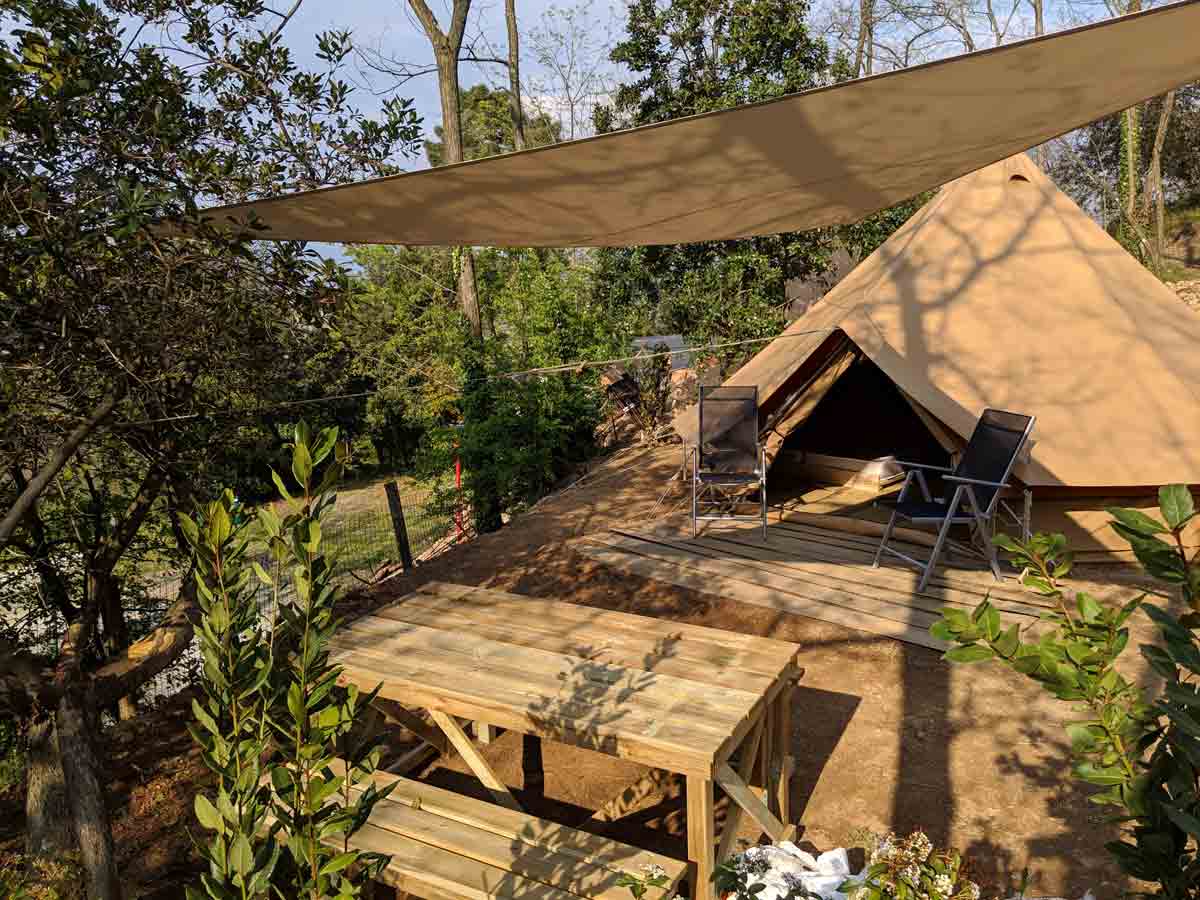 How to: from camping to glamping in 7 easy steps!
Are you ready to go camping this summer? Did you book the most beautiful campsite, but do you want to make your experience a bit more luxurious this year? Why not turn your camping experience into a glamping experience? You can do so in just a few easy steps!
What is Glamping?
Before providing you with the tips to make transform your camping experience into a glamping experience, I will give you a little explanation of what Glamping is.
Glamping is very similar to camping, with the main difference being that the accommodation and facilities involved with Glamping are more luxurious than those associated with traditional camping. There are different ways of approaching glamping, one of the most luxurious ways of glamping is by renting a safari tent. According to us the best and most authentic glamping experience is by renting a true glamping charmping tent. This way your experience is definitely more luxurious, while still having that traditional camping feel!
The 7 steps to go from Camping to Glamping
1. Choose a beautiful campsite
This speaks for itself, but it makes a big difference in your camping experience. Camping Barco Reale is a camping in the heart of Tuscany that will give you that "back to nature" feeling, while still offering you gorgeous and luxurious camping spaces and facilities. The pitches on our campground are provided with electricity, we've got nice bathrooms and laundry spaces, a gorgeous panoramic swimming pool and much more.
2. Choose the right tent
Picking out the right tent can be quite a hustle if this is one of your first times camping. We wrote a blog explaining how to create a great family camping starter kit with indications on reliable camping tent brands. We highly recommend to get a spacious tent if you're looking for a comfortable stay, no crouching and ducking to enter your tent! Having a high tent really increases your comfort. Some important things to consider when buying a tent are:
Make sure your tent is easy to put up and take down

Twice as big as the space you actually need so you won't feel cramped up

Make sure the tent is at least as tall as you are

Go for a quality brand, it's worth the investment as your tent will last much longer

Go for a tent that has an awning or get a seperate awning
3. Create a cozy space with lights
Lights, lights, and more lights! Honestly lights really complete the glamping experience. Whether you bring candles, or whether you add some mini LED lights with you, it will definitely decorate your space. We especially love solar-powered lanterns as we strive to be as we strive to be as ecologically friendly as possible.
4. Decorate your living and sleeping space
Bring e colourful rug to decorate the bedroom in your tent, or put it outside to decorate your kitchen space. Bring a cute vase to put some flowers in, some mirrors, pictures, and art prints. It's especially important to bring some personal items from home if your kids suffer from home-sickness. Just make sure to not bring anything too fragile as you don't want to create a mess in your car or ruin personal things you're attached too.
5. Add buntings to your campsite space
We love to see buntings around our campsite, it just makes the entire place so much more colourful and happy! You can either buy some plastic buntings, but we've even seen people bring their own buntings they created from old clothes! Ecologically friendly and cute at the same time! We thought it was an amazing idea and we think it's a great way to decorate your camping/glamping space.
6. Decorate your kitchen space
The most important item to decorate your kitchen space is: a good pair of wine glasses! No, just kidding - this obviously is a personal choice. We can only tell you that the Tuscan wine is one of the best you'll ever taste. It's up to you to decide whether you want to decorate your table with a good bottle of Chianti or not.
Other than that we do recommend you to take a cute table cloth with you to decorate your camping table, a good pair of chairs, and some candles. Other than that we can only recommend you to go to the local supermarket and get some local delicacies to create a true italian aperitivo. Want to get inspired and try some of the best local delicacies? Look for the following items:
Cheeses:
Pecorino - Gorgonzola - Provola Affumicata - Scamorza - Grana Padana -
Meat:
Salame - Prosciutto crudo di Parma - Finocchiona Salami (a typical Florentine product!) - Soppressata Salami - Mortadello
Tuscan Wines:
Chianti - Bolgheri - Brunello di Montalcino - Montepulciano
7. Bring a hammock with you
What can we say? Bring a hammock with you so you can comfortably lay back with a good book in your hands. This will definitely help you turn your camping into a glamping experience!
Come camping with us
We only have a few spots left at our camping in the heart of Tuscany. Are you sure you want to miss out? Book your camping holiday easily through our website and enjoy a luxurious stay immersed in the beautiful green landscapes of Tuscany!