Culture
4 Easy camping meal ideas for families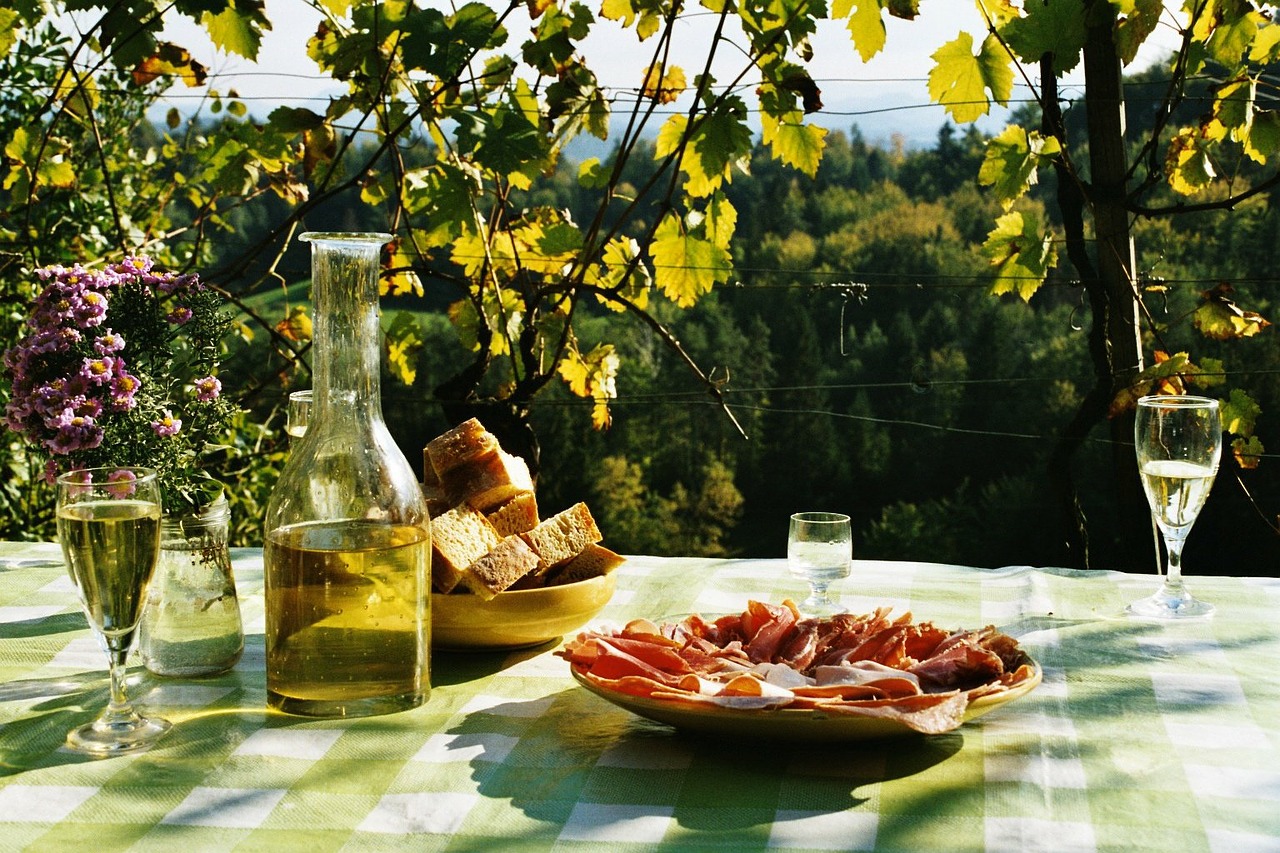 Easy camping meals for families
In Italy it's all about the food, even when camping. You'll probably try out some restaurants here and there, but preparing dinner while camping is almost nostalgic. It's an experience oh so small, but your kids will remember their camp-made meals forever. But not to worry moms and dads, it doesn't have to be complicated at all. We'll provide you with some simple recipes that you can easily create for your family while camping!
Camping meal ideas for the entire family
Spaghetti Cacio e Pepe
In english this typical Italian dish is literally called "Cheese and Pepper". To americans or english people this dish will seem familiar to "mac and cheese pasta". In reality the italian dish is the luxurious and more high class version of the before mentioned. It's a super easy dish to prepare, making it perfect as a camping meal. Plus, your kids will love it because of the cheese!
Ingredients needed for 4 people:
320 grams of Pasta (such as bucatini, tagliolini, or spaghetti)

Fine salt

Freshly cracked black pepper

200 grams of grated Pecorino Romano
In some international versions of this dish you'll find butter and parmesan cheese - this absolutely doesn't belong in this traditional italian recipe!
Instructions to prepare the dish:
Grate the 200 grams of Pecorino and put the water to boil, add salt to the water according to your personal tastes and when the water boils add your pasta. Pour half the dose of freshly cracked black pepper into a pan and toast it over low heat, stir while doing so. Add a couple of spoons of water to the pepper to create a sauce.
Drain your pasta when it's "al dente", firm enough to bite, and add it to your sauce. Continue cooking until the pasta is ready. When needed add some extra water. While your pasta is getting ready you can start working on the pecorino sauce. Just add some of the boiled water from the pasta to the grated pecorino until it becomes a creamy sauce. Add to the pasta when ready and you're good to go!
Risotto with gorgonzola, pears and nuts
You may not think about risotto as an easy camping meal, but it actually can be. Most leftover ingredients that you'll have after preparing this gorgonzola risotto can be used for a nice appetizer with your family or you camping neighbors. Nuts, some fruit, good gorgonzola, and a glass of wine before dinner won't do any harm. Let's get to the recipe.
Ingredients needed for 4 people:
320 grams of rise

2 Cornice pears

1 glass of white wine

100 grams of gorgonzola

40 grams of walnut kernels

100 grams of parmigiano reggiano

1 shallot

50 grams of butter

Vegetable broth
Instructions to prepare the dish:
Roughly chop the walnuts and set them aside. Finely chop the shallot and fry it in a pan with 30 grams of butter. Add the rise and toast it for a couple of minutes. Add the white wine and let it blend. Then slowly add the broth slowly until cooked completely. Peel the pears and remove the inner seeds. Blend one of the two pears with a mixer, and cube cut the other one. Remove the crust of the gorgonzola and add the cheese as well as the blended and cubed pears 5 minutes before the risotto is finished to the meal.
Turn off the heat, add the parmesan cheese and the leftover butter and you'll be ready to go. Garnish your food with the leftover nuts and parmesan cheese, or use them for an appetizer.
One pot spaghetti
When camping you're probably low on pots, pans and cutlery. Making a one pot spaghetti is super easy and a traditional camp food. Here the ingredients to make this easy camping recipe.
Ingredients needed for 4 people:
450 grams of beef or veggies

½ diced onion

1 Tablespoon of minced garlic

170 grams of tomato paste

2 cans of water

400 grams of stewed tomatoes

¼ Tablespoon of dried oregano

Salt and pepper to taste
Fire grilled corn for camping
If you want to go for something truly easy or if you just lack time go for some fire grilled corn! All you need is a bbq, grill, or an open fire as well as some tin foil and corn. The easiest way to prepare corn on a bbq is to cover the corns in some butter to make them taste better, cover them in some foil packets, and put them on the grill. Easy as that. Get some easy snacks on the side like some cheeses, some raw veggies, a glass of Chianti wine and you'll have a full-on dinner.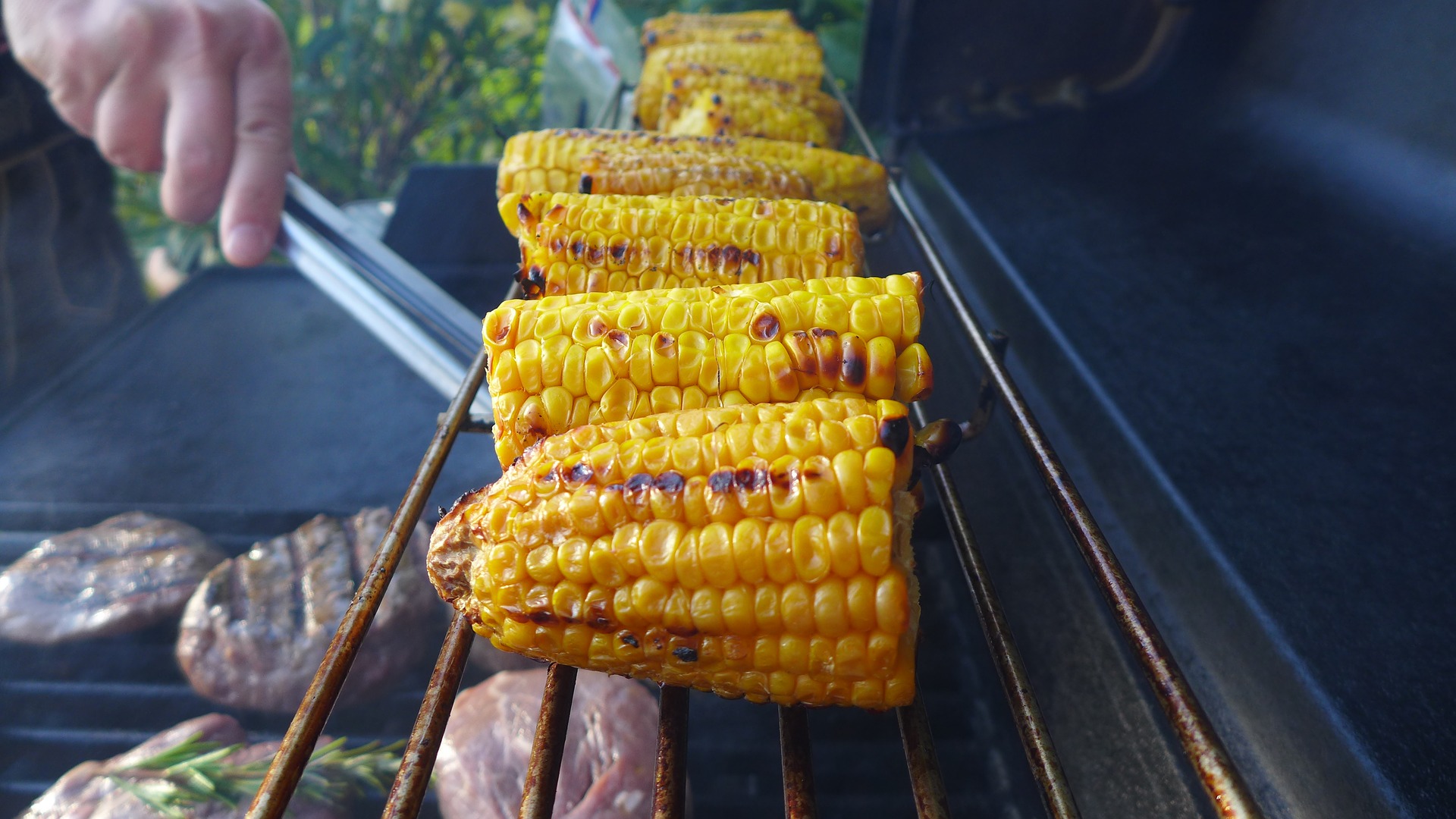 The needed camping cooking equipment: are you prepared?
Campfire cooking sounds great, but are you truly prepared to start cooking the camping meal ideas we've provided you with in the great outdoors? We've provided you with a list of camping cooking equipment to make sure you'll come prepared.
Camp Stove

Fuel and fuel bottles

Matches or a lighter

Pots and frying pan

Dutch oven

Plates and bowls

Cups and mugs

Cooking utensils such as spatulas and tongs

Cutlery

Knives for cutting veggies and bread

Cutting board

Can opener

Bottle opener

Coffee maker such as a mokka
If you don't want to take all your cooking equipment with you on your camping trip you can consider making use of our cooking kit for camping.
Food you need to take with you when camping
If this is your first time camping you're probably worried about what food to take with you on your camping trip. Some online blogs give you an entire checklist of must-have foods to take with you, but we believe you can get all you need in one of the local supermarkets near our camping. Italy is known because of its good food, so why not buy local products and experiment with them while there? Even those dealing with allergies and diets don't have to worry: most Italian supermarkets are well-equipped with gluten free, vegan and nut free products.
Ready, set, go camping and prepare delicious food!
Are you ready to go camping? Before taking off on your adventure you may want to read up upon our blogpost covering all you need to know about camping starter kits for families. If you're going on a holiday with the entire family and want to make sure your kids will have the time of their life, read up upon our post about the best camping games for adults and children. All that's left to say is: have fun creating some delicious meals while camping with us! If you have any questions or if you're missing equipment you can always come and ask at our info desk.